Are you a parent who enjoys seeing their child's name printed in an athletic, academic or event program? There is joy found in gaining recognition from those things God has allowed each child to participate in and/or excel. Also, many children enjoy seeing their names in print, finding satisfaction in being a part of an activity and in experiencing the sense of accomplishment recognition can bring.
But, what type of recognition does a program offer?
Some programs, such as those used for sporting events, usually list statistics such as a child's height, the position he or she plays, and the level of competition in which the child is involved. Music and special event programs typically list the specific instrument each child plays, the ensemble or chorus in which they participate, or the character role they will portray.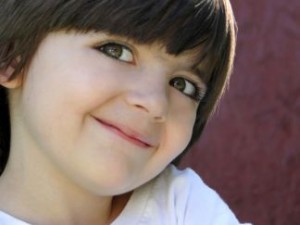 Regardless of the variety, programs offer children recognition for what they do. Have you ever seen a program that expresses who a child is rather than merely what they do?
Parents, God desires more than anything for your children to understand who He created them to be and they can learn these truths in Scripture:
Psalm 139:13-16: For you created my inmost being; you knit me together in my mother's womb. I praise you because I am fearfully and wonderfully made; your works are wonderful, I know that full well. My frame was not hidden from you when I was made in the secret place, when I was woven together in the depths of the earth. Your eyes saw my unformed body; all the days ordained for me were written in your book before one of them came to be.
God carefully considered every detail and created within your child each talent according to His desires. In addition, God determined the exact time and placement of your child with His eternal purpose in mind.
Colossians 1:16: For in him all things were created: things in heaven and on earth, visible and invisible, whether thrones or powers or rulers or authorities; all things have been created through him and for him.
In the midst of this vast universe, each one of your children was created by God to live for Him.
Rather than merely praising children for what they can accomplish on their own, we can encourage them to become all that Christ desires them to be—yielding a more valuable and lasting result.
Programs are a practical way for participants to understand more fully what is going on during a particular activity. However, allowing your child to recognize purpose through God's written word has the potential to develop his or her identity in Christ—having an eternal effect.
Photo courtesy of  ZoofyTheJi.