I can hardly believe we are already past Thanksgiving. It has been such a wild year. I hope everyone had a great time with friends and family. Even in the worst of times, we have so much to be thankful for. I pray you were reminded of some of those things over the holiday.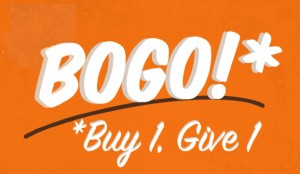 And just like that, Christmas is knocking on the door. I've heard from some of you who began your Christmas shopping the day after Thanksgiving and are well through your lists! That has to feel good. We're hoping to help you out with a Buy One, Give One special on Parenting Moment by Moment. Order a copy anytime on Monday, November 29 this week and you will receive two for the price of one* – perfect for giving. Plus, receive free shipping! Click here to order.
Also, be sure to check out Lori McDonald's review of Parenting Moment by Moment here. Plus, enter to win one in her giveaway!
*Please note, your order confirmation will not reflect the BOGO sale, but rest assured you will receive two for every book you purchase between Monday, November 29 and Saturday, December 4, 2010.