Life is full of opposites: night and day, black and white, hot and cold. Yet, there are no greater opposites than Jesus Christ and Satan—they are more polarized than anything else we can imagine.
Jesus describes the vast difference between Satan and Himself in John 10:10: "The thief comes only to steal and kill and destroy; I have come that they may have life, and have it to the full."
Through salvation Jesus offers us His gift of eternal, victorious, abundant life. Because Satan is our enemy, he opposes the victorious work Christ can accomplish in the lives of those who belong to Him. This verse describes Satan as a thief because he longs to take from us the precious gifts we have in Christ Jesus. Even though Satan strives to rob believers, the truth is: The enemy cannot have anything or anyone that rightfully belongs to Jesus (John 10:28).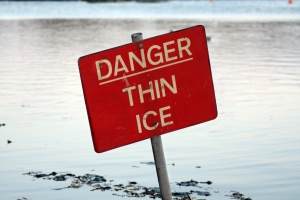 For this reason, God's Word teaches us to identify Satan's ploys. Notice the enemy's way of life (from John 10:10)—he comes ONLY to steal and kill and destroy. His intent is to steal our focus and diminish our desire to serve Jesus. The enemy desires to kill our joy and our hope. He works diligently to destroy God directed, right thinking through planting seeds of deception and false doctrine.
In the same way we lock our doors to prevent thieves from breaking into our homes, we must also be careful to guard our lives against the enemy's schemes. This means that we must become alert to those things that oppose Christ and His Word. We do this by setting God's Word to memory and abiding closely with the Holy Spirit, which helps us more quickly identify temptation.
Are you aware of the enemy's tempting schemes? In what ways are you guarding your life from the thief? Is there anything keeping you from experiencing life in Christ Jesus to the fullest?
*Photo courtesy of k8marieuk.