Should it ever be a child's goal to be in last place?
By nature, children love to be first: First to be served dinner, first to hug daddy when he arrives home from work, first in line at school, etc.  What, then, would cause a child to consider (let alone embrace) the position of last?
To begin with, help your child to see the position of last from Christ's perspective.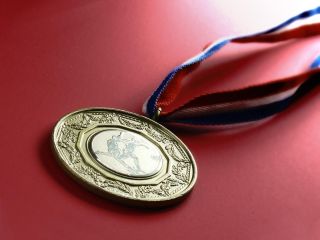 Mark 9:35 tells us: Sitting down, Jesus called the Twelve and said, "If anyone wants to be first, he must be the very last, and the servant of all." Explain to your child that God's Word has nothing in common with the world. Therefore, truth will be in opposition to the world's standard.
For example, our society encourages us to strive for first place in all things. Those who are driven to succeed by this standard often do so at the cost of others. In contrast, Christ tells us to give Him our best in all things while putting others first.
Please don't miss this: God often allows those who live for Him to achieve first place: The athlete who comes in first in a marathon, the placement of CEO to a thriving company, etc.
So, what designates positions and achievements as God honoring, rather than just self-fulfilling? Because God is always most interested in the attitude of our hearts, it is personal motive that determines whether or not we are pleasing God or merely satisfying our own desires.
You see, a person who strives to be first in all things is driven by such things as self-fulfillment (rather than self-denial), pride, honor, and fame (rather than humility). However, a person who strives to please God will seek the Lord's perspective concerning his placement in all of life's opportunities and possibilities.
Philippians 2:4-7 tells us: Your attitude should be the same as that of Christ Jesus: Who, being in very nature God, did not consider equality with God something to be grasped, but made himself nothing, taking the very nature of a servant—being made in human likeness. And being found in appearance as a man, he humbled himself and became obedient to death—even death on a cross!
Of all people in the history of the world, Jesus Christ deserved first place, yet He chose to be an example of humble obedience to God the Father. Those who desire to be a disciple of Jesus will strive for that same humble obedience.
In addition to merely understanding Christ's perspective of "last", this concept should also be modeled for your child.
Do you naturally brag on yourself or your children rather than acknowledging God's gifts at work within you?
Do you consistently allow your child to have his own way, or do you encourage him to consider how others might be affected by his choices?
In what ways are you instilling humility rather than pride in your child?