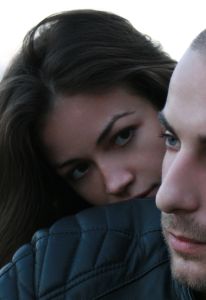 Question:  My daughter is in her second year of college and has been seeing a young man that she is crazy about. She has told us that he is a Christian, but his behavior is causing her father and me to be concerned. The boy initially seemed nice enough but, since first meeting him, we have seen him demonstrate anger and jealousy in our presence. He is also demanding of our daughter's time. He doesn't like her spending time with her friends and has been preventing her from attending church. We are having trouble getting her to recognize our concerns. Please help.
Answer:
It's always good to remember that God desires His best for us in every situation. Even though this young man claims to know Christ, because his behavior fails to demonstrate Christ-likeness, your concerns are valid. For this reason, a relationship with this young man may not reflect God's best for your daughter.
Please pray that God will reveal truth to your daughter's heart and that she will be able to objectively view this boy's behavior. Pray that God will provide you and your husband with uninterrupted time to talk with your daughter and that He will enable you to lovingly speak with His authority, His Word. Also pray that God will use other people in her life to point your daughter to truth.
Because God's Word is powerful in convicting the heart, it is often beneficial to use pertinent Scripture to speak truth to others. For this reason, it may be beneficial for you to familiarize yourselves with the following passage of Scripture to share with your as God leads.
Love is patient (demonstrated in patience with one another and in waiting for God's perfect timing), love is kind (demonstrated through kind thoughts, words, and deeds). Love does not envy (does not develop resentment against another). Love does not boast and is not proud (but in humility places others as a priority over self. Love does not dishonor others (but places the thoughts and feelings of others in high regard).
Love is not self-seeking (does not demand or work toward getting his or her own way), it is not easily angered (undisturbed peace), Love keeps no record of wrongs (it does not bring up wrongs from the past). Love does not delight in evil, but rejoices with the truth (true love focuses on truth). It always protects (rather than tearing down), always trusts, always hopes (believes the best), always perseveres (is longsuffering). 1 Corinthians 13:4-7, explanations added.
Most of all, remember that you are responsible to do all God asks of you and nothing more. Rely on God to reveal His will and timing in addressing this situation, obediently follow His lead, and leave the results in His care.