Some days I feel like I am in the middle of a game of tug-of-war. I'm not picturing myself at either end of the rope. I feel like I am the rope. But life is no game. We are each daily faced with responsibilities, activities, and interests that strongly "tug" for our attention. This sense of being tugged in different directions can create stress.
Sometimes people think that those who experience stress cannot reflect Christ. Yet, when you look at the life of Christ, it often involved stressful situations. It is not stress itself, but what we do with stressful situations, that determines whether or not we demonstrate Christ-likeness.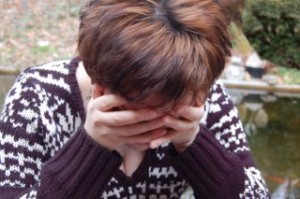 Parenthood, for example, can be stressful. There are times when we find ourselves pressured for time, facing multiple tasks with little or no strength to perform them. In addition, there is the weight of making difficult yet significant choices. In similar ways to Christ, the apostle Paul experienced enormously stressful circumstances throughout His lifetime. Yet, he chose to view these seasons from God's perspective, which made all the difference in the way he endured them.
In 2 Corinthians 4:8-9 Paul writes: We are hard pressed on every side, but not crushed; perplexed, but not in despair; persecuted, but not abandoned; struck down, but not destroyed. Are you currently experiencing stress in your life? Please know that God may not choose to change your circumstances, but He does promise to change the attitude of those who trust in Him.
At the same time Paul recognized his stress, he also chose to acknowledge God's sovereignty, His faithful grace, and mighty provision.
What difference would it make if you chose to trust in Almighty God through the most difficult challenges you are facing (Isaiah 41:13)?
Did you know that when you find your situation bewildering or complicated, you can depend on God to provide you with eternal wisdom instead of settling for despair (James 1:5)?
The Bible teaches that those who truly choose to follow Christ will at some point experience persecution, but God also promises to walk with you every step of the way (John 16:33).
In addition, there may be times when the issues of life leave you feeling discouraged, perhaps to the point of wanting to quit. In these times, please remember that followers of Jesus do not have the privilege of deciding when to quit. You may feel struck down, but because of the victory Jesus provides, you are never destroyed (1 Corinthians 15:57).