Do you recognize the unique, innate qualities within your child? Is he or she naturally gifted in athletics or academics? Is he or she creative, artistic or musically inclined? Does your child enjoy simple pleasures or complex math equations?
Whether special aptitudes can or cannot be identified by parents, children have them. We know this because Scripture assures us that each child is created by God with unique qualities and characteristics (Psalm 139). In the Bible, God said the following about His prophet in Jeremiah 1:5: "Before I formed you in the womb I knew you, before you were born I set you apart; I appointed you as a prophet to the nations."  As parents, it's important to recognize that before you discussed or planned to have children and before your child was even conceived God knew how he or she would be formed.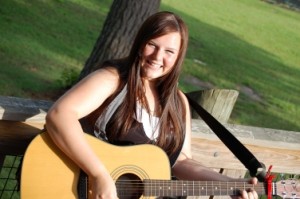 Almighty God was very purposeful in the creation of your child, His child. In the same way God set Jeremiah apart for His service, God desires to set each of us apart for His kingdom's use.
Even though Jeremiah was set apart he didn't initially understand God's call on his life. Jeremiah 1:6-8 records: "Ah, Sovereign Lord," I (Jeremiah) said, "I do not know how to speak; I am only a child." But the Lord said to me, "Do not say, 'I am only a child.' You must go to everyone I send you to and say whatever I command you. Do not be afraid of them, for I am with you and will rescue you," declares the Lord.
Jeremiah was innately gifted by the Lord to serve Him, yet Jeremiah's gifts would need to be developed by God's leading and direction. Parents, are you teaching each of your children that they are purposefully created to fulfill God's plan? Are you asking God to help you in encouraging and guiding your children to pursue His will? Are you training each child to consider the ways God may potentially want to use their unique gifts for His kingdom? Are you assisting your children in developing their talents and providing ways to practice them?
Photo courtesy LilGoldWmn.