God's best is worth the wait
Let's consider where we've been on our two-day journey in light of today's truth:
When emotions run high it is very difficult to wait, hence the need for a well guarded heart. Focusing only on ourselves also makes it hard to wait, making concentrating on God and His plans very significant.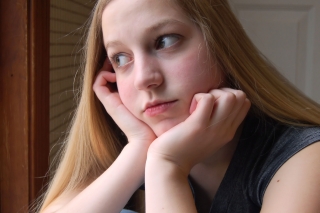 Our society teaches that our desires should be met upon demand. When we do have to wait, even for a moment, the result can be frustration or disappointment. Sometimes parents give in to impatient children in an effort to prevent the experience of disappointment. By doing so, they are striving to make their child happy. Since happiness is based on circumstance, parents who desire happiness for their child will need to continually strive to create pleasing situations. Joy, on the other hand, is God's desire for His children and is not dependent upon circumstances, but flows freely in the life of believers who continually depend on Him
Is it ever your goal to create happiness for your child?
As parents, we should teach our children that God's plans are not based on individual happiness, but rather on personal holiness. In other words, God's ultimate desire for His children is that they conform to His image. Therefore, He uses circumstances to refine our character rather than meet our idea of happiness. Since God desires His children to have His best, He gives us joy through the process as we grow in trust and reliance on Him. No manipulation or circumventing of circumstances will ever fulfill our hearts like God's gift of joy, and God's best will always be the result of waiting.
2 Samuel 22:31 tells us that God's way is perfect. Therefore, we should teach our child that because God is perfect, His will can be fully trusted. Part of God's perfect will is His perfect timing. For this reason, it's valuable for you to teach your child that waiting for God's timing reflects the desire for His best. Those children desiring His best in life will grow in reliance on God as they wait for His will to be revealed.
In what ways are you communicating to your child the value of waiting for God's best?
Throughout Song of Songs, in the Bible, Solomon discusses the importance of not arousing or awakening love until the proper time. Because God condones sexual relations only within the perimeters of marriage, Solomon conveys the importance of refraining from the desire for love prematurely while awaiting God's perfect timing. Otherwise, the temptation to act on those feelings can lead to sin.
Many young people in pursuit of romance will forfeit genuine love for a single moment of passion. Whether they are attempting to relieve feelings of loneliness or trying to find where they "fit" in their peer group, these efforts often, if not always, result in eventual heartache. Oh, if they had only chosen to wait for God's best plan. Please teach your children that waiting for God's plan will protect them from regret.
As parents, we should be very cautious in the way we instruct, encourage, condone, and promote relationships between our children and the opposite sex.
When occasions such as these do arise, you may want to consider the following questions: What are your child's intentions in spending time with the opposite sex? Does the other person consistently exhibit Christ-like behavior? Does your child demonstrate a well-guarded heart? Have the two individuals established boundaries for their relationship that would promote purity?
Sometimes your child may ask you questions: "Do you like the person?" "Don't you want me to be happy?" "Do you realize that everyone else is participating in this activity?" Be prepared to focus their attention on Christ rather than be persuaded by inquiries that reflect emotions. For example, your reply to the first question might be, "I know you want me to like him, but I'm practicing guarding my heart the same way God wants you to guard your heart. In waiting for God to reveal His best, we need to be careful to avoid giving our opinion concerning attributes we initially like or dislike. Otherwise, we may miss what God wants to show us."
In what ways will you be proactive in training your child to wait for God's best?